Fidelity Automotive
Compare the top auto warranty companies in America based on their specific plans and pricing. To ensure that you get accurate information about your favorite auto warranty company, you should take a look at some of the details that are outlined about these companies. These include information on Deductible, Waiting Period, Car Rental Assistance, Road-Side Assistance, Flat Tire Assistance, Lock Out Assistance and the Overall ratings....View More
Auto Warranty Plan Details and Reviews for
Fidelity Automotive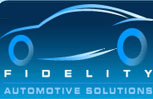 Deductible:
$0-250
Waiting Period:
Car Rental Assistance:
yes
Road Side Assistance:
yes
Flat Tire Assistance:
yes
Lock out assistance:
yes
Web: fidelityautomotivesolutio...
Reviews
Gary | 09/03/12, 10:36 am | Rate this review: Overall Rating

When we finally needed this warranty and we called to make a claim, we find that their telephone number has been given out to another business. It sounds like we just got our $2200 flushed down the toilet! Now we have an engine expense that should be covered and have nothing to fall back on for a warranty. It's just great!

Edward | 09/03/12, 10:37 am | Rate this review: Overall Rating

Add my name to the many who have been ripped off by these scam artists! I believe we need to get together and fight back and sue them and Mepco who stole the money on behalf of the many fraudulent car warranty companies out there – and their numbers will continue to grow till we do something about it! I'd be very happy to be part of a class action suit! Shame on me though, for not checking this company out before I strewed $2100 at them and got nothing in return. I'm real tired of getting ripped off. Something needs to be done!

Lisa | 10/11/12, 5:49 am | Rate this review: Overall Rating

I bought an extended warranty for a 2008 Hyundai Tucson in February 2008. I never had to get any repairs on the car. I traded it in in May 2012 for a new Tucson. On July 22, I faxed the paperwork to Fidelity to get a pro-rated refund on the extended warranty. I was supposed to get back just over $300. After 5 weeks, I called to find out the status of the refund. Nothing had happened with it. They show receipt of the paperwork, but it sat without action the entire time. I was told to fax it again. I did; twice. I've been calling almost every week, and each time have been told it's in process, it's in audit, it will be mailed by the end of the week, and it will be mailed Friday or Monday. This is ridiculous!