Auto Service Warranty, Inc.
Compare the top auto warranty companies in America based on their specific plans and pricing. To ensure that you get accurate information about your favorite auto warranty company, you should take a look at some of the details that are outlined about these companies. These include information on Deductible, Waiting Period, Car Rental Assistance, Road-Side Assistance, Flat Tire Assistance, Lock Out Assistance and the Overall ratings....View More
Auto Warranty Plan Details and Reviews for
Auto Service Warranty, Inc.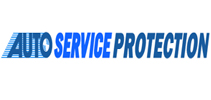 Deductible:
$200
Waiting Period:
Car Rental Assistance:
yes
Road Side Assistance:
yes
Flat Tire Assistance:
yes
Lock out assistance:
yes
Web: autoservicewarranty.com
One Review
John | 09/18/12, 5:28 am | Rate this review: Overall Rating

I purchased a 36 month premium extended warranty from Auto Service Warranty (Parma Heights, OH) on 1/10/2010 for my 2006 Mercedes. I just took my car in to get a window regulator replaced and gave my warranty information to my mechanic. He called the number and was told that they went out of business in April of 2011. I decided to call myself and they answered the call as Enduron extended warranty, but claimed that they had no affiliation to the company above. They told me they just bought the old domain site. Isn't it strange that they also kept the same 800 number? Scammers and thieves – they took me for $2,750.00 and it's likely that I never get it back. I called the Atty. General's office and filed a claim, but I won't hold my breath.